Protected Under the Most High A true story
Corrie ten Boom, a well-known survivor of the holocaust told the true story of how a young English prisoner escaped one of the Nazi concentration camps where nobody survived. This is a beautiful story of how this young prisoner was protected under the Most High
Protected Under the Most High
This article reveals how we can trust in the many promises of God through the 91st Psalm as told by one concentration camp survivor of another. Tucked in the sixteen verses of this powerful chapter teaches us how to dwell in the secret place of the Most High God. As we do, we are developing a richer and fuller life in the Spirit.
Corrie ten Boom
Corrie ten Boom, author and well-known German concentration camp survivor in World War II, told this story of a young Englishman who was held in a German concentration camp for a very long time. Life was extremely dangerous and uncertain for him each and every single day. Through his experience, he came to totally trust in God in and through the most severest of times.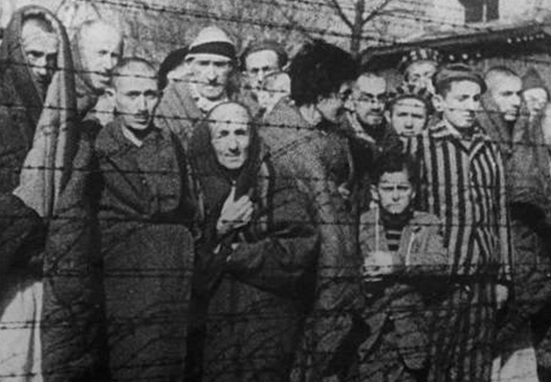 One day in the prison concentration camp, this young Englishman read Psalm 91: He who dwells in the secret place of the Most High shall abide under the shadow of the Almighty. I will say of the LORD, "He is my refuge and my fortress; My God, in Him I will trust." Surely He shall deliver you from the snare of the fowler and from the perilous pestilence. He shall cover you with His feathers and under His wings you shall take refuge; His truth shall be your shield and buckler. You shall not be afraid of the terror by night, nor of the arrow that flies by day, nor of the pestilence that walks in darkness, nor of the destruction that lay waste at noonday. A thousand may fall at your side, and ten thousand at your right hand; but it shall not come near you. Only with your eyes shall you look and see the reward of the wicked. Because you have made the Lord, who is my refuge, even the most High, your dwelling place, no evil shall befall you, nor shall any plague come near your dwelling; for He shall give His angels charge over you, to keep you in all your ways.
He immediately stopped reading and cried out to the Lord!
"Father in heaven, I see all these men dying around me, one after the other. Will I also have to die here? I am still young and I very much want to work in Your kingdom here on earth."
He then heard God inwardly speak to him:
"Rely on what you have just read and go home."
Trust and Obey
Making the choice to trust in and obey what the Lord just told him, he bravely got up and walked out into the corridor, toward the gate. A guard called out - "Prisoner, where are you going?" "I am under the protection of the Most High," this young Englishman confidently, yet fearfully replied back to the guard. The guard came to attention and let him pass.
He came to another gate, where a group of guards stood. They commanded him to stop and asked where he was going. "I am under the protection of the Most High" he again replied back. These guard were all armored with weapons; however, all the guards stood at attention as the young prisoner walked out the gate of the concentration camp.
This young Englishman then made his way through the German countryside and eventually reached his home country of England, where he told how he had made his escape. He later found out that he was the only one to come out of that concentration camp alive. And the reason was Hitler was known as the Most High, Corrie ten Boom
In the most severest of times, this young Englishman choose to trust the inner voice of the Holy Spirit and walk out of the concentration camp relying on what he had read in Psalm 91
I asked myself the question: Would I have had the courage to walk out the 91st Psalm as this young Englishman did - past two sets of armed guards, bravely announcing I was under the protection of the Most High, and then walk out the main gate to freedom? His obedience to the Word of God saved his life. I haven't lived in a war torn country or tried to survive in a concentration camp where those in authority over me want me dead, so I can't answer that question. Not that those kind of circumstances couldn't happen in the uncertain world we live in, but I, at this point of time, have never faced that kind of fear.
Rom 8:28 And we know that all things work together for good to them that love God, to those who are called according to His purpose.
I have, however, just come out of a devasting situation in my life where I had to completely trust in the Lord, purposing to do everything the Lord asked of me. I now see, three months later, how God protected me and brought me out of a devasting dead-ended situation and into something so much better. I know I couldn't have experienced such a wonderful outcome on my own. God took this horrible time in my life and turned it around for my good, and through it all, I was most definitely under the protection of the Most High. For that I praise and give God glory!
No matter what situation we find ourselves in, we need to get to the place where we completely trust what the Lord says to us in His Word, and then allow the Holy Spirit to be our guide to walk out that trust.
The 91st Psalm is a powerful chapter of our Bibles that we can apply to any situation in our lives for God to protect us, no matter what circumstance we find ourselves in.
The Power of Memorizing and Praying the Scriptures
If you know me at all, you know I so strongly believe in the power of memorizing and praying out Scripture. I have been doing this all my adult life. When I memorize a particular verse or passage of Scripture, which seems to fit or give hope and victory over the situation I am facing at that time, I first get the words into my head, which doesn't take very long, but then I pick it apart. If it is long, such as a chapter of the Bible, I lay it out into sections, and then paraphrase it to fit me. I make sure that the meaning is the same as the original text, but I have personalized it to fit me. I then keep on repeating my paraphrased version over and over and over again - sometimes several times a day for even weeks on end to get it down into my heart to where I truly believe in my heart that what God promised me through that Word He gave me to memorize - that it will come to pass.
From that point on, that scripture verse or passage stays with me for life because I have gotten it down in my heart.
My husband and I pray the 91st Psalm over our family every night, and I pray it every morning over myself. We have been doing this for close to a year now. Because I so believe in the power of memorizing, declaring, and praying Scripture, I have memorized the whole chapter of 91st Psalm - paraphrased it to fit me and my family.
Never do I pray scripture out of rote memorization. I take to heart every word I speak out in prayer, and I so desire to keep God's Word strong within me.
There is no right or wrong way to pray when we pour out our hearts to God, because our heavenly Father simply looks at our heart, not the way we present ourselves to Him in whatever flowery language we would try to conjure up. Remember, we are in a relationship with God, and when we fellowship with Him in prayer, He simply wants us to be honest, humble, and forthright in our prayers to Him.
There are, however, steps to help us be more effective in our prayer life. Much of that can be reserved for another article or video. But, today, I simply want to give you the short version of how I pray out the 91st Psalm everyday by praying this over you to deepen your prayer life. While I have my paraphrased version down in my heart, I may also add other scripture verses as I pray for you.
I would now consider it a privilege to pray and declare the 91st Psalm over you
Paraphrased
I thank you Father that you have given all Your children a secret place to dwell in You. I pray that each of my Christian viewers will purpose to spend daily time with You in Your secret place. As such, they are protected by You - our Most High God.

Thank you Lord that because they dwell in the secret place with You, they abide under the shadow of the Almighty and can say that You are their refuge and fortress, and in You God do they trust.

Surely You deliver them from the snare of the destroyer and the noisome pestilence. You cover them with Your feathers and under Your wings they take refuge - for Your truth is their shield and buckler.

I declare over them that they are not afraid of the terror by night, nor of the arrow and destruction that flies at noonday. While a thousand may fall at their side and ten thousand at their right hand, nothing will come near them. For You said, only with their eyes will they see the recompense of the wicked. They will see them fall.

Because they have made You oh Lord their refuge - their place of safety, their dwelling place where they live - oh Most High God, no evil will befall them, nor will any plague come near their dwelling, for you give Your angels charge over them to guard and keep them in all Your ways, and even if they dash their foot against a stone, Your angels are right there to hold them up in their hands.

Thank you Father for the authority You have given them in the name of Jesus to tread upon Satan - no matter what name he goes under - lion, cobra, serpent...right now, I speak to you Satan, and all of your demonic hosts of principalities, powers of darkness, rulers and spiritual forces wicked in heavenly places, I command you in the name of Jesus to release your hold off of my Christian viewers. For I say, no weapon formed against them shall prosper, and any tongue that rises up in judgment against them, God will condemn. For this is their heritage as a servant of the Most High, for they are the righteousness in God.

And Lord, You said that because they have set their love upon You, You answer them, You deliver them, You are with them in trouble, You set them on high, and You honor them - all because they know Your name - they belong to You...You are their Father God - their Most High.

And then, Your promise is that with long life You will satisfy them and show them Your salvation.
Thank you Lord that my Christian viewers have the indwelling Holy Spirit living in them, the blood of Jesus covering over them to protect, heal, save, cleanse and deliver them, they have authority over Satan in the name of Jesus to command him out of their lives, You have Your angelic beings guarding and watching over them, and You have given them the armor of God to put on to protect them. What more could they ask of You Lord. They are protected by the Most High God. In Jesus' name - Amen.
Do you see what I mean now! This 91st Psalm is so powerful to pray over you and your family. The promises in these verses are everything you need to place your trust in the Almighty God. Then when you add other scriptures to support the 91st Psalm, you are dealing with a even greater powerhouse of a prayer - all because you simply prayed the Word of God over you or your family. And when you have put it to "heart" memory, you don't think about remembering the words, but what the words really mean to you.
So, I will end today with how Corrie ten Boom ended her story of this young Englishman who walked out of the Nazi concentration camp, passing all the guards by saying he was under the protection of the Most High....
"Never be afraid to trust an unknown future to a known God. God has a telescopic and a microscopic interest in us:
The whole world is in His hands; the hairs of our head are numbered."
Corrie ten Boom